A/C Temperatures Rock United Nations School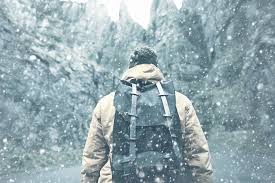 A crowd forms in chem lab 423 as students and teachers cluster around a pale student who, with chattering teeth and fumbling blue-tipped fingers, has curled up into a tight ball, shivering, in the corner of the laboratory. Someone from the crowd takes off their jacket and symbolically wraps it around the student as if in silent understanding. Disregarding lab safety, a teacher lights a bunsen burner and places it near the frozen student. No one is quite sure what to do, but everyone knows what has happened. It seems the icy temperatures at UNIS had taken the season's first victim.
"Oh, this isn't the first time I've seen something of this nature," says school nurse Jackie O'Brien. "I remember when I was working as a nurse at Dalton a few years back and they had this same issue," she recalls. "They were always crankin' up the A/C in select parts of the school, causing extreme hypothermia. It really is just too much for their young developing bodies."
The New York Health Department considers the effects of the air conditioning systems at UNIS to be an epidemic. A public safety announcement released just last week from the department stated any temperatures below 20° F (7° C) in a learning environment to be "detrimental to the development and growth of young, [pre, during, and post] pubescent minds." Temperatures taken this morning in the student lounge were recorded at -5°F (-21° C). New York City opens its emergency shelters when outside temperatures reach 15° F (-9° C). That's the same temperature at which UNIS opens its windows.
As to what is informally referred to as "vape breath season" by students approaches, faculty and staff now include warnings in the weekly tutorial house newsletters cautioning students of the dangers of direct A/C exposure. Tut House Principle, Johnny McArthur, will be holding a staff meeting later this afternoon to discuss with maintenance and the school administration about the upcoming A/C season and possible prevention methods.
The meeting will also address the new issue of a rise in student-handbook violations, as many teachers have been confusing the cold breath of students for the smoke of a small flash drive-like electronic vape, known as a "Juul". The increase in blueberry and mango aromas in the bathrooms are yet to be identified, however.
It's not all bad, though. Some students have found warmer places throughout the school, out of reach of the A/C's cold blast — one of which being the gender-neutral bathroom. A teacher from the History department said she is "happy to see that students are finding a warm place in the school to de-thaw; even if they do usually enter in pairs."
But for now, the school has sent out a list of suggestions with what kids and teachers can do to avoid falling victim to the A/C epidemic, some of which include wearing a minimum of two jackets to class. UNIS has even modified the no hat in class policy (written in the student handbook) to exclude beanies and bonnets. So while the weather may still be warm outside, rest assured you can always find a bleak current in the UNIS hallways.
Leave a Comment