The Rise and Fall of Ye West
Ye West, more commonly known as Kanye West, is a musician versed in many genres of music including hip-hop, rap, electronic, and gospel. West is known for his catchy beats and worldwide hits that have now become staples in many people's playlists. In recent years, he has become a household name not just for his music, but also for his controversies. From his infamous VMA "speech-bombing" to his short-lived presidential campaign (did we all just forget about that?), he has become a controversial figure for avid watchers everywhere. So exactly where along the way did Kanye West, a rap phenomenon, let his actions overshadow his music?
When West was 18, he attended Chicago State University before dropping out after one year to pursue a career in music. He started out as a producer, and a very talented one at that, producing songs for rappers such as Jay-Z, Common, and Pusha T to hip-hop stars such as John Legend. But his real ambition was to be a rapper of his own and he was determined to prove himself. In 2002— a time when Britney Spears still seemed perfectly sane and flip phones were the pinnacle of modern technology— Ye strutted into several production companies, sporting a pink polo and Gucci loafers, and pitched himself as a rapper. However, no one was convinced. Hence, he was doomed to be a renowned producer for the rest of his life, or until his life almost ended. Luckily (his words), almost end it did, in a car accident in October, after which he had to have his jaw wired shut for six weeks. This was no setback for his career, however, and he spent his dull hospital days crafting songs for his debut album The College Dropout, whose single, "Through the Wire", was released in October of the following year.
From then on, West was catapulted into fame. In 2005, his album was nominated for ten Grammys and won three. He was never modest about his success; as soon as he won, he quickly appeared on the cover of Rolling Stone Magazine with a crown of thorns perched on his head and blood streaming down his face (religious iconography, anyone?). His big ego was the first to cause problems for him; his self-proclaimed genius, although now arguably justifiable, was then regarded as obnoxious. "Merely average," said the New Yorker of his music, and the Baltimore Sun decided upon a gracious "downright boring" to describe his egocentric attitude. What these newspapers failed to observe was that this attitude was part of the performance— it got people to talk. As he himself observed, within the pages of the aforementioned cover, "If I was more complacent and I let things slide, my life would be easier, but you all wouldn't be as entertained. My misery is your pleasure."
The quote, put to print in 2006, rings eerily true in hindsight, as his brash persona continues to evolve, perhaps spiraling out of control.
***
Taylor Swift and the VMAs
One of the more cruel displays of West's candor occurred at the 2009 VMAs when he infamously interrupted Taylor Swift's acceptance speech for 'Best Female Video'. He claimed that he would "let her finish," but that the Academy snubbed Beyoncé, who "had one of the best videos of all time," and should have won in Swift's place. In true A-list world spirit, all was well by the end of the ceremony, when Beyoncé invited Swift to finish her speech on stage after winning her own award later on. Regardless of whether West's claims about the quality of the music videos did or did not have any truth to them, the common agreement was that 32-year-old West should not have undermined a 19-year-old rising star's debut success at a major award show. This irreverence on his part sparked the beginning of a long feud between him and Swift, mostly consisting of indirect lyrical jabs at each other, and marked the first major issue the public had with West. The conflict between West and Swift raises questions about whether the public's implicit biases played a role in the way they viewed the feud. A black man interrupting the speech of a young white girl will inevitably lead to more consideration towards the white woman and demonization of the black man. West's actions were in poor taste, but the idealized view of Swift as an innocent and helpless "beautiful young songbird" cannot be ignored.
Running for President
In July 2020, West announced that he would be running for President of the United States. This was an utter shock to Americans and the world. During his campaign, West was able to gather an astonishing 60 thousand votes out of about 160 million total. His main priority of trying to end police brutality gave many hope in what he would potentially be able to do with such a large amount of power. His other goals consisted of removing the chemicals from products such as deodorant and toothpaste. He went on to say that his campaign was modeled after the fictional city of Wakanda from the movie Black Panther. West also began going on various rants and made several harmful remarks regarding slavery. This, along with other aspects of his campaign, led his fans to worry about his mental health. West has bipolar disorder, which is why fans were concerned about his sudden urge to run for president, especially when he started preaching questionable messages.
Instagram and Pete Davidson
West recently attracted more controversy when he publicly asked for his ex-wife Kim Kardashian's forgiveness and slandered her new partner, comedian Pete Davidson, through several posts on Instagram. Kim filed for divorce in February 2021 and began publicly dating Pete in November. The couple raised suspicion that they were dating after they shared a kiss on Saturday Night Live when Kim hosted the show. This set off a messy and viral back and forth between West, Kim and Pete. At West's Larry Hoover Benefit Concert in December 2021, he pleaded for Kim to "run right back to him" during a performance of "Runaway," one of his most iconic songs. Following his public plea, West began to threaten and diss Pete in his two new singles "Eazy" and "City of Gods", where he rapped that he would assault Davidson and pull up to SNL. Following these disses, West began his tirade on Instagram against the comedian. He even went as far as to cut ties with friends who had any connection to Pete, including artist Kid Cudi. West soon deleted the posts, and promised that he would take accountability for his actions. However, the damage was done and his cultural relevance further cemented by the dozens of memes circulating on social media.
***
Many of Ye's songs have become rap staples, defining a whole generation through his catchy beats and poetic lyrics. Despite his many controversies, he has been able to bounce back with his signature antics. But has he anticked a little too close to the sun this time? Only time will tell.
Leave a Comment
About the Contributors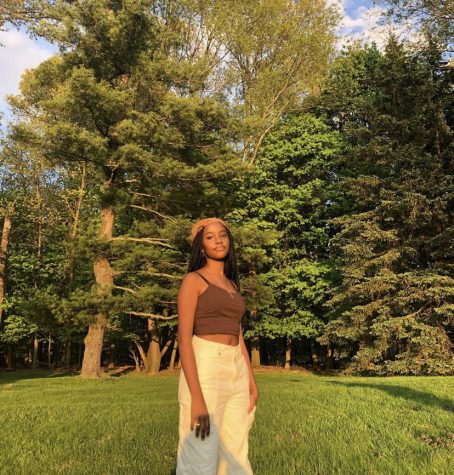 Bianca Niyonzima, Columnist
I'm in the class of 2023 and I primarily write the advice column for UNISVerse. In my free time I like to go thrifting and spend time with friends and...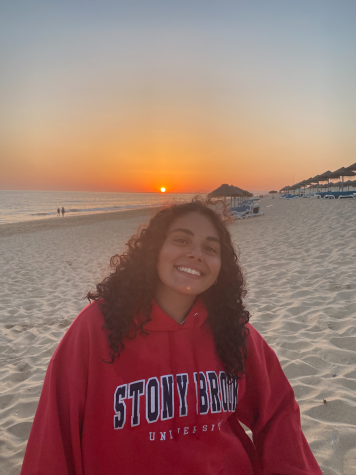 Gracinha Conceicao, Writer
Hi! My name is Gracinha, class of 2023. I'm really interested in writing about mental health, and my favorite reads are opinion pieces. I'm super excited...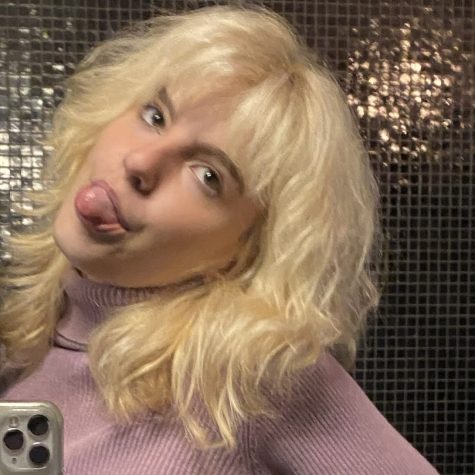 Lola Martin-Consuegra, Writer
Hey! I'm Lola, class of 2023. I have a wide range of riveting interests that I will not mention here! See you in my next article :)