Are New York City Tourist Attractions Really Worth It?
New York City is one of the most famous cities on Earth, which makes practically everything in it a tourist attraction. However, everyone seems to have different opinions on what's worth visiting or not, so in this article we will be telling you our thoughts on some of the most popular tourist sites. Now, having two native New Yorkers critique the city's so-called tourist attractions will inevitably be somewhat biased, but we'll try our hardest to give an overall objective summary for each one. Like most New Yorkers, we love our city and take great pride in being able to say we're from here, but we're generally not the biggest fans of most tourist attractions and the flock of visitors that inevitably follow. Mainly for the reason that most attractions are fairly out of reach for us and are not things we tend to pass by on our commutes to school, on our way to see friends, or to wherever the subway is taking us. For this article, we chose five tourist attractions within walking distance of UNIS to review and spent a solid two or three hours exploring the city and taking pictures (which, I will admit, was slightly embarrassing). We first chose to see Times Square, and because we're not very good tourists, we went to see it during the day when the lights were not especially bright. We then ventured into Bryant Park, where we thoroughly enjoyed the Christmas Market (now closed for the season). Our next stop was Grand Central Station which might not necessarily be considered a tourist attraction, but we both loved it. And last but not least, we took the subway up to Central Park and the Met. Down below will be pictures we took of these various tourist attractions and our objective-ish thoughts on them.
***
1. Times Square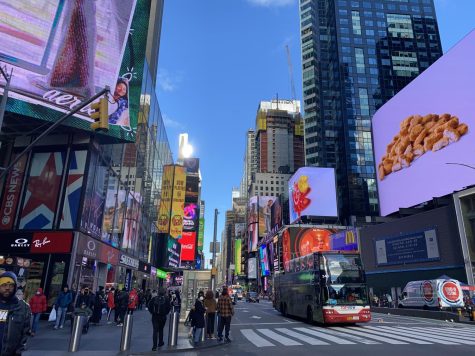 To true New Yorkers, Times Square is pretty much known as the number one place to avoid, so, it is number one on our list! Aside from the crowds of people taking selfies and the rats you have to sidestep every once in a while, we think Times Square is worth seeing, just because it's so well known and a vital part of New York. The rise of Times Square came about in the late 1920s when it was labeled the "crossroad of the world" due to great amounts of transportation all having a stop at West 42nd Street. Up until the 70s, Times Square was known for its bright electric signage and advertising and its bevy of theaters along Broadway. Yet, this changed rapidly in the 70s when it became known for its crime, drug, and sex market. That didn't last long, and in the mid-90s efforts were put in place to clean up Times Square so it could become the place we all love (or hate) today. While we recommend it more during the evening when the lights are brighter against the night sky and all the people in princess and superhero costumes come out, it is remarkable even during the day. The best thing about Times Square is that you can see the lights shining even from far away; it seems to be its own little island of lights. For a quick evening walk, Times Square can be very enjoyable, just beware of the crowds.
2. Bryant Park and the Christmas Market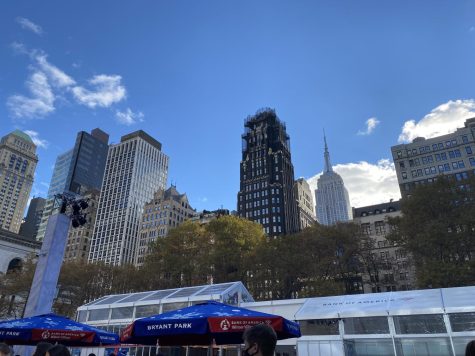 After going to six different attractions, the Bryant Park ice skating and Christmas market in our opinion took first place. The ice skating rink with a view of the Empire State Building and a decent amount of space is perfect for a fun day with friends. Our favorite part, however, was absolutely the food stands surrounding the ice skating rink. Every type of food you could possibly want can be found there, from Italian arancini to dumplings, Philly cheesesteaks, fondue, Jamaican beef patties, tacos, hot chocolate – anything your heart desires. We treated ourselves to some wonderful kimchi fries which really satisfied our french fry-loving hearts. The park site was first opened in 1847 where it was known as "Reservoir Square". After it burned down in 1858, the amazing park we know as Bryant Park was rebuilt in 1933-1934. This led to the opening of the public library's main branch, further architectural renovations and designs, as well as a great social turnout that sparked the wonderful Christmas Market that us New Yorkers all know and love. Since this is much more of an experience-based tourist attraction it really caters to everyone, which made us fall in love with it. So we definitely recommend this for everyone!
3. Grand Central Station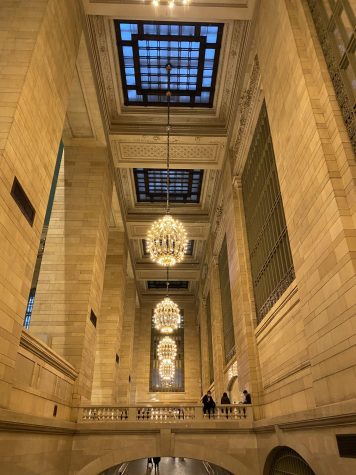 While Grand Central is not a museum or an ice skating rink, places where there are set things to do, even just passing through the station is breathtaking. This small, almost separate world from the city is gorgeous with sky-high ceilings and dazzling chandeliers. Given how easily accessible it is since it connects many subway lines, a quick walk through the main hall is essential for a visit to New York. Grand Central is located on 42nd Street and Park Avenue, in midtown Manhattan, and was opened in 1871. The terminal has been claimed to be a landmark, as it is one of the world's top ten most visited tourist attractions. Grand Central's popularity is due to its distinctive interior architectural design, commodious transit lines, numerous stores, restaurants, and marketplaces, and its feature in films and television. Walking the length of the main hall with the stars above that truly look like they could be real transports you to another time. Given how easy it is to visit, we say it should definitely be on your list.
4. The Metropolitan Museum of Art (The Met)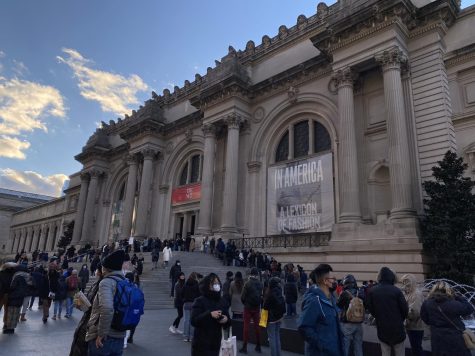 While both of us are not huge museum fans, for a New York tourist the Met is a well-known place with wonderful exhibits. Given its size, there is bound to be at least one exhibit that appeals to every kind of tourist. Even just the exterior of the Met is worth seeing. The museum is located on the east side of Central Park (our next tourist attraction) and was an instant hit when it first opened to the public in 1870. The Met is one of the largest art museums in the Western hemisphere and it is known for its extensive art collection. Its aim is to bring art and art education to the American people with its vast collection of classical antiquities, European sculptures and paintings, American modern art, as well as African, Asian, Oceanian, Byzantine, and Islamic art. The Met is definitely a place for people who don't mind walking around for hours and who can accept that no matter how long they stay there, taking everything in is near impossible. For those who can walk around for upwards of two hours and enjoy art, this is definitely the place to go.
5. Central Park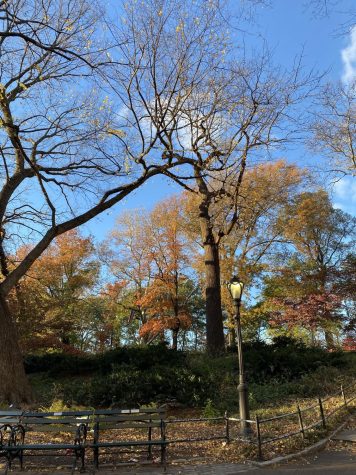 Out of all the tourist attractions featured, Central Park may be the most well-known. The 843-acre park located right in the middle of Manhattan has a lake, reservoir, ice skating rink, sanctuary, zoo, and theater. The park was created at the beginning of 1858 with the help of multiple landscape artists. It provides great botanical life in the big city as well as having recreational activities such as horse carriages, bicycle tours, and sports facilities. In the same way that Grand Central seems to be separate from the city, once you step into Central Park, you're immersed in nature in a way that is unexpected for such a big urban hub. This may be especially valuable for those who enjoy the outdoors and feel less at home in New York, the city of skyscrapers. But we genuinely believe that anyone, even the most avid city lover, would be able to enjoy a brisk stroll through Central Park, particularly during the fall when the leaves change color and it's chilly but not freezing. The best thing about Central Park is how vast it is. Few other cities in the world have such grand amounts of open space located right in between skyscrapers and sidewalks. A little exploration of Central Park is necessary for any first-time visit to New York. In conclusion, Central Park is absolutely worth visiting.
***
Overall, all these renowned New York City landmarks are totally worth visiting. It just truly depends on what interests you!
Leave a Comment
About the Contributors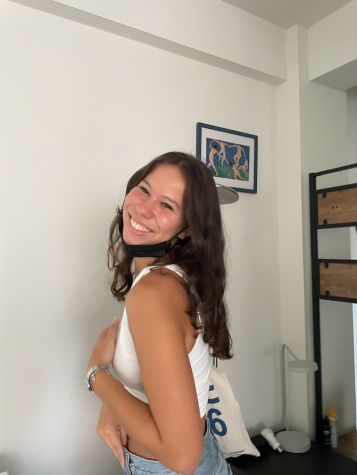 Sofia Tambalotti, Managing Editor
My name is Sofia Tambalotti and I use she/her pronouns. I'm in the class of 2024 and have been at UNIS since JA.