LGBTQ+ Support at UNIS — Past, Present, and Future
The coming out of youth icons Jojo Siwa and Elliot Page over the past two months has captured headlines globally and shone a spotlight on the gaps in support for LGBTQ+ teens. The struggles of these adolescents are too often dismissed as a non-issue, even though studies indicate that queer teens are two to three times more likely to be bullied in school and nearly five times more likely to attempt suicide than their heterosexual cisgender peers. Support at school can therefore be a critical mental health lifeline. It's natural to wonder in this context how well UNIS is providing this support and what more can be done.
After the 1999 groundbreaking court case that ruled that public school administrations could not prevent students from creating LGBTQ+ focused clubs, Gay-Straight Alliances (GSAs) began popping up in high schools all over the country. In lockstep, UNIS' was founded in the early 2000s.
Mr. Lacey, school counselor and faculty advisor to the Sexuality and Gender Awareness Club (SAGA), said, "I've been at UNIS since 1999. Before the creation of the GSA, there was officially no support for LGBT students at the school." A student reached out to him looking to set up a GSA. Mr. Lacey was "thrilled that a student had taken the initiative to address a clear gap in student support." However, the school administration at the time was less enthusiastic, with the then-executive director explicitly discouraging a GSA club from being formed. Despite this, the club was pushed through. Attendance was high from the get-go, proving that there was strong interest from the student body in LGBTQ+ support. After a few years, the GSA at UNIS evolved into SAGA, a name that better reflected the spectrum of sexuality and gender. Now, according to co-head of the club, Dylan Moore (T4), "SAGA focuses on creating a safe space for queer students and allies, hosts weekly meetings, and runs seminars and speaker series."
Another safe space for LGBTQ+ students that has greatly evolved over time is health class at UNIS. Ms. Steinberg, head of the Health Department, explained, "When I first came to UNIS in the late 1990s, one of the topics we were required to cover was HIV, a disease that was at the time very much associated with the gay male population. Those were probably the first conversations we had on sexuality at UNIS." Now, the health curriculum covers topics ranging from gender roles in society to the treatment of transgender patients in the medical system. Ms. Zuberman, a health teacher, added that they have "created such a safe space in the classroom, despite kids getting more self-conscious in middle school. We even have some students exploring the use of they/them pronouns in health class, even though they may not feel as comfortable to do so in other classes."
In older grades, support from fellow students is the most meaningful. Dylan said, "Students are pretty willing to grow. Sometimes, I hear classmates making homophobic or transphobic jokes, and when I try to have a discussion with them about why that's hurtful, they are ready to learn from that." Sol Blanco (T3), co-head of SAGA, reiterated this: "In the three years I've been in the Tut House, there's been a progressive decrease in the use of homophobic language like the 'F' slur. I think that says something about how students are ready to change and be more considerate of their peers." Rokhaya Ndiaye (T3) added on, saying, "I come from a lot of marginalized groups. It's really reassuring to know that the Equity and Inclusion Board (EIB) and SAGA are filled with fellow students who are there to support and celebrate the different parts of my identity." Fellow SAGA member, Brady Traugot (T4), concurred: "Getting reinforcement from peers is really impactful. As someone asexual, I was a bit nervous because asexual people are not always welcomed, even within the LGBTQ community. I realized pretty soon that SAGA is extremely accepting of all sexualities and genders and that helped me feel more confident about my identity."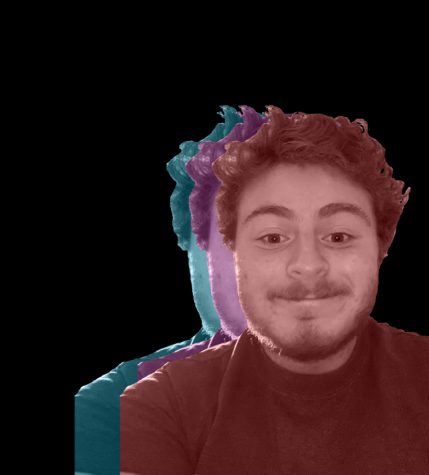 Still, like at any other school, there remains much work to be done to fully include and support LGBTQ+ students. Sol raised the point that discussions about gender remain stigmatized in classrooms. They explained, "I sometimes feel self-conscious about telling teachers that I use they/them pronouns. It feels inappropriate to talk about in class. Even just teachers having students introduce themselves at the start of the year with their names and pronouns would make a difference. Otherwise, those who aren't cisgender kind of feel like the weird, odd ones out." Sol added that while having one gender-neutral bathroom is a big step forward, having more would cause less inconvenience for non-binary students, especially since it feels "frustrating and demeaning" to have to use a bathroom that doesn't reflect your gender identity. Brady raised another point of improvement: "Sometimes assemblies we have on LGBTQ+ issues can feel abrupt. It would be great if there was more of a lead-up to these assemblies in advisory, for example. That would make them feel more intentional."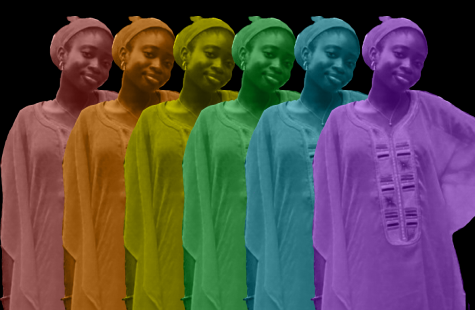 Mr. Lacey pointed out that while UNIS needs to continue to better support LGBTQ+ students, the recent hiring of more queer faculty and staff is a step in the right direction. He said, "I think it helps students feel more represented and also more safe and understood in classroom settings." For many LGBTQ+ students, especially those who have attended other schools, UNIS' biggest act of support is its willingness to have discussions and its encouragement of student activism around the topic. Sol said, "Though I still wish that there were fewer instances of homophobic jokes, I really appreciate being able to talk about these issues at the school and having my concerns taken seriously. Things have really changed for the better. Even just seeing a pride flag in the lobby helps me feel represented and makes my heart explode with joy."
Leave a Comment