What do Remote-Only Students Think of Testing?
From March 2020 up until summer break, UNIS students attended class online through Zoom due to COVID-19. Since September, UNIS has implemented a hybrid-learning model. Students have been assigned to two groups based on their last name. Students are now going to school in person on alternating days.
However, there is also another group of fully remote students who do not attend school in-person at all, studying online only. Therefore, they have to take all the subject quizzes and tests at home on computers, restricted by the circumstances. What do they think about remote-only testing? Is remote only testing fair? Why or why not? Should those tests count as part of semester grades? What other ways can students be assessed?
When asking some of the remote learners from Tut House about remote-only testing, most of them agreed that it is not fair to be evaluated through online tests and quizzes only. One of the T2 fully remote learners, Julie Wang, stated, "I don't think it's fair to have remote-only testing because as remote learners, we have less time to take the quizzes than people who are taking them at campus. This is largely due to technical issues such as bad internet connection and Schoology website issues."
However, there were a few students who disagreed. An anonymous T2 student who responded to the survey explained, "It's fair to have remote only testing for students like us since it's the only feasible way for teachers to know how much we understand during classes under the coronavirus circumstances."
Furthermore, the student who agrees that remote only testing is not fair also affirmed that online quizzes or tests should not be recorded as contributors towards semester grades due to the possibility of cheating. By instead assigning projects and presentations or writing essays for each subject, students would be graded under a more holistic approach. The second student who disagreed with the statement that remote only testing is not fair had the same opinion on this: that it would be better to only consider projects for grading.
Remote only testing is not the only and fairest choice for students to be assessed by the teachers, nor the method that fully remote learners and teachers would prefer for grading. However, despite the circumstances of coronavirus, it remains necessary for teachers, parents, and even students themselves to evaluate their understanding of class content.
Leave a Comment
About the Contributor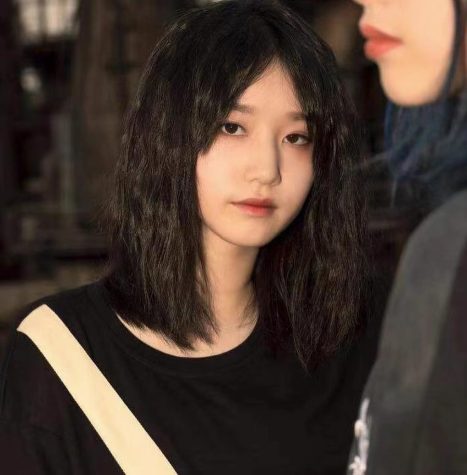 Sijia Zhong, Academics Section Editor
Hi! I'm Sijia Zhong from the class of 2023. I'm the Academics Section Editor for UNISVerse and I like to write articles related to school events such as...