A Guide to Springtime Activities in New York
With the influx of rainy weeks followed by sudden sun and blue skies, New York is exhibiting clear signs of Spring. For those of us with no plans to travel this spring break, early April leaves big question marks in our calendars – what should we do to get the best out of the city during this time? To give you some ideas, here is a countdown of my top ten favorite things to do during springtime in the City.
10. Walk the Brooklyn Bridge
While enjoyable any season, a walk over the city's beloved Brooklyn Bridge is perfect for the spring. The brisk air keeps you comfortable during your 1.1-mile excursion, but the weather is warm enough for a short-sleeved tee. This activity is great for anyone with a little extra time on their hands who's still hoping for some light exercise and fresh air. Make sure to treat yourself to a nice meal after! I would recommend getting a light avocado toast from Osprey to reward your accomplishment!
9. Roller skate in Brooklyn Bridge Park
As it gets warmer, the city's ice rinks switch to roller rinks instead. One of the best places for roller skating in the city is Pier 2 in Brooklyn Bridge Park. With a view of the Manhattan skyline and East River, this on-the-water activity is perfect for a nice spring day with friends.
8. Take a sunset walk
In April, the sun typically sets in NYC at around 7:30 pm, a great opportunity for a scenic stroll. During my time in the city, I have seen some remarkable sunsets while walking in parks. Of course, Brooklyn Bridge Park is hard to beat for a heady sunset walk, with its leafy trails and bundles of locals. But the Highline and Central Park are just as beautiful (if not more) and give you a taste of outdoor Manhattan. Either way, try to dedicate 30 minutes of your night to one of these walks – I promise you won't regret it.
7. Eat at Jack's Wife Freda
Now is also the perfect time to try out new restaurants! Not only is Jack's Wife Freda featured around the city, with locations in both Manhattan and Brooklyn, but the lively American-Mediterranean bistro takes on the colors and flavors of spring. Its dishes are light, packed with flavor, and vibrant – just what you want for a springtime brunch. I would recommend the breakfast bowl or Greek salad, which are both super fresh and tasty.
6. Check out the Bronx Night Market
A trip to the Bronx Night Market guarantees a fun and new experience for any foodie. With an array of booths and vendors, this unique market has a wide selection that represents the cuisines of over 30 countries. Often crowded and energetic, a night at this market is festive and spirited (for your tastebuds too)! Starting in April, it will be open the last Sunday of every month from 4-10 pm.
5. Visit the Shed
A visit to Hudson Yards is worth it for the fairly new "Shed". This stunning modern architecture hosts hundreds of cultural-art showcases, performances, and exhibitions since its opening in 2019. Adored by critics, the Shed is a must-see for any art lover in the city.
4. Rent a bike and have a picnic
Bikes are widely accessible in NYC now, thanks to the quick spread of Citi Bikes. With friends or family, consider packing a bag of food – cheese, sandwiches, drinks, fruit, and any other snacks – and renting bikes. A warm bike ride to your favorite park is a great way to spend your day, and so is a big picnic! This activity is easy to pull off and always enjoyable.
3. Take a ferry to a place you've never been before
A ferry ride is one of my favorite ways to get to and from places in the city. It's so much more entertaining than riding the subway or bus. Plus, ferries in the city ride to cool places like the Rockaways, Staten Island, or Governor's Island. Make sure to sit outside on the top deck if you opt for a ferry ride – it's pretty thrilling having the wind in your face while cruising past the city skyline.
2. A day trip to Governor's Island (Check out Jazz Age Lawn Party)
Speaking of Governor's Island, a day there should definitely be on your spring itinerary. The island has tons to offer and is great for a day trip with friends. There is an endless amount of ice cream and food trucks, bikes, and quadricycles (great with groups), as well as historic buildings and a potent artistic scene. Not to mention that the island houses NYC's longest slide, which is nearly 58 feet long!
1. The Orchid Show at the New York Botanical Gardens
This would not be a spring article without mentioning the Orchid Show at the New York Botanical Gardens. One of the city's biggest spring attractions, the Orchid Show goes from February 18th to April 23rd. Viewers walk through the historic Enid A Haupt Conservatory and are enveloped in forests of vibrant orchids, all masterfully arranged. If you're in the mood for something even more magical, try experiencing the exhibition with Orchid Nights. This event gives viewers a fantastically lit, after-dark immersion into the flowers.
With spring emerging, New York is bustling with anticipation for one of its favorite seasons. If you're drawing a blank on fun plans, don't worry! Hopefully, this article will help you embrace the urban spring and appreciate how beautiful the city really is.
Leave a Comment
About the Contributors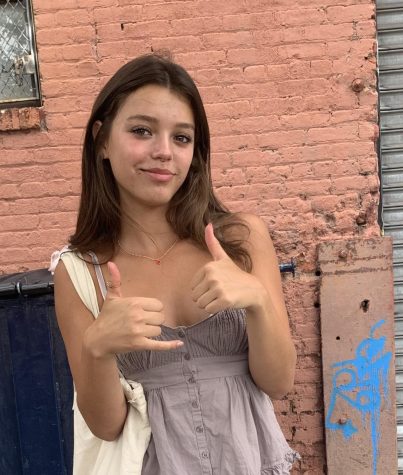 Chloe Fong, Writer
Hi! I'm Chloe Fong, and I am in the class of 2025. I use she/her pronouns. I am an avid writer and reader, and I also love to cook and play the piano....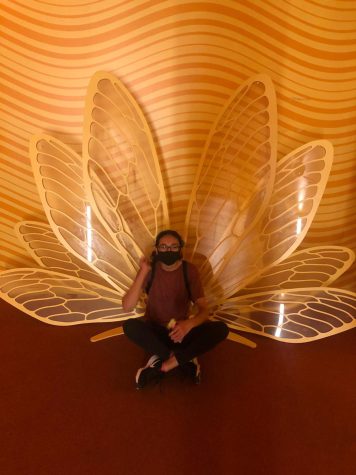 Maya Din, Visuals Editor
Hi, my name is Maya Din and I'm a member of the class of 2023. I love traveling, photography, baking, and reading! Currently, I edit and write in the opinion...