Why does Gen Z Love Podcasts So Much?
It's fair to say that over the past few years, the world has changed a lot. After we all started adapting to a new way of life, our habits adjusted as well. Recently, the podcast has started to become a very popular form of entertainment, particularly with Gen Z. This begs the question: Why does this generation love podcasts as much as it does?
A Brief History on the Podcast
The podcast format gained traction around the late 2000s. Its rise in popularity came at around the same time as the evolution of sound technology and the expanding share of the population who owned cell phones. Listenership stayed low, however; the number of people listening to podcasts remained consistently small throughout the start of the decade. Then, the year that changed the game: 2014.
Serial, hosted by investigative journalist Sarah Koenig, explored for the first time what would later evolve to become the true crime genre for podcasts. Over twelve episodes, Koenig went through thousands of documents of evidence surrounding the case of a high school student's death and her boyfriend's involvement in it. The podcast was the first of its genre, and it skyrocketed in popularity, gaining so much notoriety that it was parodied by SNL.
From 2014 onwards, podcast popularity only grew, with the number of people listening to a podcast every month growing the same in the two years that followed (6%) as in the previous six. According to the most recent study from media research company Edison Research, 28% of the US population over twelve now listens to podcasts weekly, and 41% does so monthly.
Where does Gen Z fit in?
Gen Z is the generation of children born between 1997 and 2012, and they are notorious for loving podcasts. The aforementioned Edison Research report found that 56% of Americans between the ages of 12 and 34 are monthly podcast listeners. The Culture Next report by Spotify includes statistics that show that 66% of their Gen Z listeners believe that audio helped them feel less alone during 2021. That same report also found that the average podcast listenership for Gen Z increased 47% in the past year. So the question remains: What makes podcasts so appealing to Gen Z? I spoke to some UNIS students to figure this out.
Alva Lyth Brand (T2) was kind enough to sit down with me in an interview and answer some of my questions. When asked what attracted her to podcasts, she responded that she liked that they had the ability to simultaneously feel like "you're doing something productive" while also being entertained. Among other things, she liked the wide range of subjects and genres that they could cover and their very "intimate and personal" feel to them.
Her sentiments were backed by other students as well, but the most prominent theme that kept coming up was the latter. In her interview, Alva spoke about how during recent times with everyone having to isolate themselves and feeling very lonely, podcasts were a source of comfort to many. She mentioned that as a listener, podcasts can make you feel as though you are having conversations with others. This viewpoint was matched by Justa Gaal (T2), who, somewhat cynically, said that "[Gen Z] are all lonely and sad and hearing people's voices makes us think we have friends". More specifically though, Alva speculated that a reason for the podcast's popularity was the feeling of connection between the audience and creator. She said, "you kind of get attached to people and their voices" and joked about feeling as though she were friends with her favorite hosts. It seems that there is a consensus among Gen Z that podcasts allow for a feeling of deeper understanding and connection that other media types don't allow.
Where should a podcast newbie start?
To dip your toes in the pool of podcast possibilities can be a daunting task. It can be difficult to figure out which genres you prefer, and then, more specifically, which podcasts are best for you. Luckily, the interviewees were kind enough to give their recommendations. In the genre of News & Politics, a good place to start would be with The Daily of The New York Times. If that seems like a good fit, you might want to move on to Rabbit Hole (The New York Times), or for something with less of a formal feel, You're Wrong About (Sarah Marshall). If you're more interested in True Crime, why not start with the podcast that kicked off the genre, Serial (Serial Productions)? Or, another similar one, The Trojan Horse Affair (Serial Productions & The New York Times)? In terms of more comedy-oriented podcasts, a personal favorite of mine is Vulgar History (Ann Foster). For fans of sports, there are also a plethora of diverse podcasts dedicated to analyzing and evaluating different teams. For example, the Shea Anything (Andy Martino) podcast is committed to reporting on the New York Mets. Since all of the podcasts above are available on Spotify and Apple Podcasts, it'll be simple to give them a try and find out for yourself what makes podcasts so addictive for Gen Z.
Leave a Comment
About the Contributors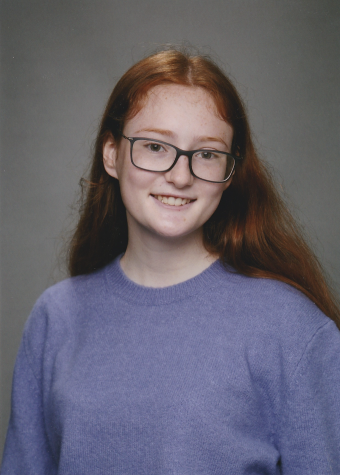 Arianna Pagan, Writer
I'm Arianna Pagan and I'm in the class of 2024. I joined UNISVerse because I enjoy writing and wanted to get more experience.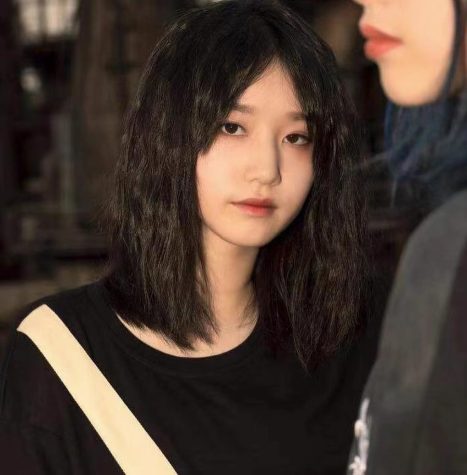 Sijia Zhong, Academics Section Editor
Hi! I'm Sijia Zhong from the class of 2023. I'm the Academics Section Editor for UNISVerse and I like to write articles related to school events such as...