Holiday Treats From Around the World
As we begin 2022 and uncertainty about the Omicron variant swirls in our minds, the holiday season is the perfect opportunity to forget our worries and enjoy time with family, friends, and, of course, good food! Over the break, the kitchens of UNIS students in all grades were filled with the fragrances of delicious seasonal recipes from all over the world. This article will cover four seasonal recipes shared by some generous students.
Kruidnoten
First up, the Dutch kruidnoten. Though the name may sound like it belongs to some complicated meal, fear not: kruidnoten is the easiest of recipes to bake, with a short prep time and high reward for little effort. The small round cookies are snacked on by children and adults alike in the days preceding Sinterklaas, the 300-year-old Dutch celebration that marks the beginning of the winter holidays. Though recipes vary, here is an easy one which will give you around 60 cookies.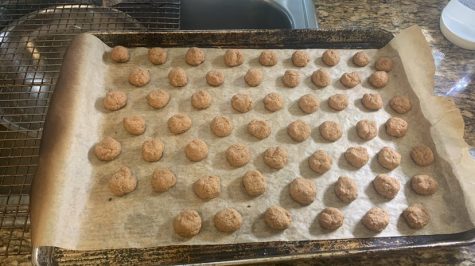 You will need:
150 g of unsalted butter
125 g of dark brown sugar
2 tbsp of gingerbread spices
250 g of self-raising flour
½ tbsp of salt
4 tbsp of skimmed milk
Steps:
Preheat your oven to 320 F, and line a baking tray with baking paper.
Knead together the butter, sugar, spices, salt, and flour. Spoon in the milk a bit at a time before mixing again, so that you end with a smooth dough.
Cut the dough into quarters, and roll them out into four long rolls around 1 cm thick. Cut up the rolls in little pieces, about 1 cm by 1 cm. Roll the pieces into balls. Place the balls onto the baking sheet, and slightly flatten them.
Bake the cookies for approximately 15 minutes or until light brown. The cookies might start to seep moisture halfway through, in which case you should change the baking sheet.
Once the cookies have been removed from the oven, let them cool completely for around 15 minutes.
If all goes well, they will end up slightly crunchy on the outside and chewy on the inside: the perfect afternoon snack. However, if this recipe seemed a bit too simple for the cooking pros, don't worry because this next dish is a bit more complicated.
Sukiyaki
Sukiyaki is a popular hotpot dish from Japan. Hana Masuko (T2) shared that "[her] family eats sukiyaki over the holidays because it reminds [them] of back home. It is served in a large pot over a stovetop and allows [her] family to connect and cook simultaneously together. Japanese people eat sukiyaki during the winter to combat the cold, so it's been a tradition that during the holidays [they] bring out the special clay pot and celebrate this time of year." She explained that her family uses the recipe found on the 'Cooking With Dog' website, with a few twists.
Instead of putting eggs, as the recipe asks for, they put in yamaimo, a type of "yam slash potato," she said. They also use homemade dashi, a type of stock that renders everything more flavorful. Sometimes they also add savory mochi. Finally, her family puts their own chicken dumpling filling inside, elevating an already good dish to a higher level. If you prefer to keep the dish vegetarian, there are several recipes online that don't contain meat. Though it requires some serious cooking skills, this dish is great for any students wanting to test something out of their culinary comfort zone.
Feijoada
The next recipe comes from Brazil and was shared by Helena Rocha (T2). During the Christmas holidays, her family eats an array of dishes: walnut cake, smoked ham, turkey, rice with raisins, rice and beans, and farofa (toasted or fried yuca flour). Rice and beans is likely one of the few 'universal' dishes eaten in multiple states across Brazil. Since rice and beans are eaten all year long, her family puts in a variety of meats when cooking the dish to elevate it for the holidays. The name for this recipe is feijoada, a dish similar to black bean stew that warms the body and tastes both rich and hearty. According to Helena, the rice is simple to make— just be sure to use white rice. Her family uses a pressure cooker to make the black beans and meats, meaning that you do have to be careful while making this part of the dish.
Though her family doesn't use a formal recipe, Helena found this one online which is close to the dish they make at home.
Ambasha
Last but not least is ambasha, a type of flatbread eaten during times of celebration in areas across Ethiopia and Eritrea. Etsub Kassie (T3) shared this recipe and said that she "associates ambasha with a sense of community and coming together and enjoys it best when sharing it with others". According to her, the flatbread can be a gift that is brought over by guests or extended family when they visit. Its popularity around the country allows for the flatbread to be made differently depending on the region or family tradition. Below is a pretty standard version which can be modified by adding either some milk, black sesame seeds, or raisins. It's up to you!
You will need:
4 tsp instant dry yeast
¾ cup warm water
¼ cup honey
1 tsp vanilla extract
½ tsp cardamom
⅓ cup cooking oil + more for kneading
2-2½ tsp sea salt
3⅔ cup flour + more for kneading
Steps:
Add yeast and ½ cup of warm water into a large bowl and let it sit for a few minutes.
Add the honey, vanilla, cardamom, oil, and salt and whisk to combine.
Place all the flour on a flat, clean surface and create an indentation in the middle (sort of like for pasta).
Pour the mixture from steps 1-2 in the middle and knead, preferably a little bit at a time for best results. Knead the dough for about 10 minutes, adding water as needed. The resulting dough should be smooth and elastic.
Place the dough on a greased pan (preferably all flat) and shape the dough into a large circle (somewhat flat but not completely). Using a knife, gently press on the top of the dough to create your desired designs.
Cover the dough and let it rise for approximately 1 ½ hours or until it doubles in size.
Preheat a griddle/mitad to 350 F.
Cautiously flip the dough onto the griddle using the pan, and cover the griddle with a lid. Let cook until you see a deep brown color (approximately 9 minutes). Flip the bread at this point and let it cook for the same amount of time.
Take out the bread and let it cool before slicing and eating.
Happy cooking to all the chefs out there!
Leave a Comment
About the Contributor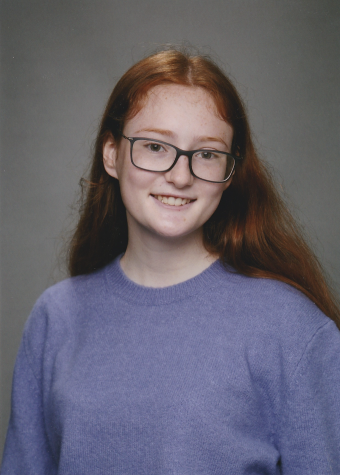 Arianna Pagan, Writer
I'm Arianna Pagan and I'm in the class of 2024. I joined UNISVerse because I enjoy writing and wanted to get more experience.