Clubs Under Lockdown: A Look Back at a Difficult Year
These are examples of phrases that club leaders used when talking about running their clubs during the Coronavirus pandemic:
"Last year we had this big plan to…"
"Our initial plan was to…"
"We can't really…"
"We're not able to…"
"It's not easy…"
Now that the majority of students are back on campus, it's worth taking a look back at the challenges and unusual circumstances that UNIS' clubs had to deal with for a year since March 2020.
Hybrid model
One of the major challenges, and the most evident, was to successfully run club meetings under the hybrid model.
With students in school and at home, club leaders struggled to find ways to engage their members in discussions, activities and projects. "When you're all in one room it's just easier to engage everybody. Whereas when people are at home, it's harder to keep people engaged in conversation…" said Antoine Casado, T3.
Tara Byrne, a T4 leader of the Art Club, noted that "If we want to do a big Art Club project, it would be impossible for some students to contribute, since they're online." Her club was not the only one that found itself running out of ideas in which all members could take part.
On the other hand, club leaders that did think of activities that could engage everyone still faced minor participation issues. Take Destress not Distress. "Right at the end we have five to 10 minutes just for dancing…that can be awkward if you're on Zoom," said club leader Anna Radford, T4.
In-person events
The pandemic and its aftermath in the past year not only surprised clubs with the hybrid model, but cancelled and forbade the participation at many in-person events as well.
An event that was heavily impacted was the UNIS-UN conference. "Overall our club really benefits from being in the General Assembly…it's a huge attraction to our club, for these international students, and for kids at UNIS, " said Jack Hochman, T3, UNIS-UN co-chair, in an interview. Holding the conference virtually therefore did not have that same feel as it did in previous years.
Many clubs also planned on working with various outside organizations last year. Due to the fact that some only offered the option to volunteer in-person, many of these plans didn't become reality. For example, the club Cadenza wanted to play music for the elderly, but struggled to find organizations that offered an online option. "We were going to look for other opportunities and foundations, but since many of them didn't have the online possibility, we didn't continue with that." said Xiazhou Xu, a T2 leader of the club.
Perhaps the most impactful complication was the inability to hold fundraising events, as that is something that many UNIS clubs tend to do on a regular basis. "Normally we would just put out a box into the lobby, or have a bake sale, or something for a fundraiser, but obviously those are very in-person activities that we can't do this year." commented STAR club leader Maya Mukherjee, T2, in January.
It wasn't all bad
Despite the past year being pretty challenging, having UNIS' clubs deal with many hardships, each leader that was interviewed thought of at least one benefit that was brought to their club during those tough times.
For example, most leaders, if not all, were able to develop their thinking skills by coming up with creative ways to overcome various restrictions, health concerns and other challenges that arose. In other words, "It has caused us to brainstorm more, and to think more creatively…we've had to think out of the box a lot." said Natalie Meola, T2, the SCS (Stuyvesant Cove Stewarts) leader.
Clubs that hosted special events usually faced a higher attendee turnout than in previous years. For example, the online UNIS-UN conference was able to hold many more visitors than the General Assembly Hall could host, on top of having many prestigious panelists, including Dr. Anthoni Fauci and Christiane Amanpour.
Club-led events offering Community Service and CAS opportunities also noted increased interest because many students were unable to volunteer in person with many organizations, as they did in the past. "We've been able to reach out to a wider audience – people who aren't part of the Amnesty International club, and just want to pop-in our [Write 4 Rights] Zoom meeting." noted Sumita Lacey, T3.
Finally, there were many club-specific benefits – from having a better and easier experience cooking japanese food at home rather than in school, finding useful online resources to raising more money though virtual fundraisers and drives.
All in all, as Alexandra Angeles, T4, one of the Art Club leaders said, the past year "has helped us become the club we are today because we [club leaders] were both really shy when we started, and having all these challenges has really given us more confidence being able to overcome all of this."
Leave a Comment
About the Contributor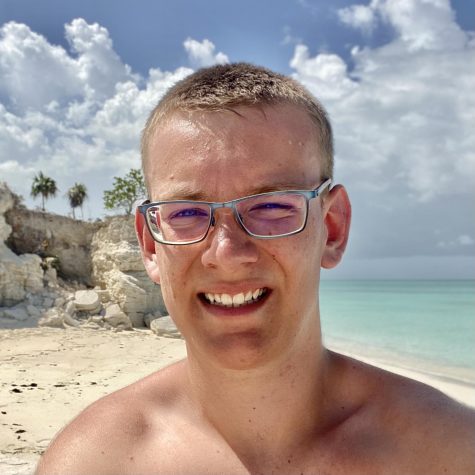 Robert Zeleny, Social Media & Publicity Manager
I'm in the class of 2023, and I enjoy writing feature and news stories related to UNIS, as well as bike riding and playing board games.