Films to Watch During Quarantine
Quarantine means that we are spending more time at home. Why not take this time to watch some great movies!
Parasite (2019): Thriller, Social Commentary. Stream on Hulu; Rent or buy everywhere.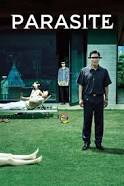 This is definitely one of my favorite movies. It has all I look for; a great plot, intriguing characters, beautiful cinematography, and most importantly – a meaningful message.
Parasite is about a poor family: the Kims, who go to work for a rich family: the Parks. What the Parks don't know, however, is that their whole household of staff is actually one family. The Kims use the Parks as an opportunity to better their financial situation and move out of their shabby, semi-basement apartment.
However, the Kims make a harrowing discovery in the Parks' house and must find a way to keep it secret while continuing to work for them.
This movie won Best Picture at the 2020 Academy Awards, and there's a good reason for that too. Looking beyond the complex plot and alluring shots, this film gives a startling commentary on social class. The whole time, you are left wondering whether the Kims are the parasites leaching money off of the Parks, or whether the Parks are the true parasites, getting rich and benefiting from the work of the Kims.
I highly recommend this film. Be prepared to be stunned.
The Truman Show (1998): Sci-fi, Drama. Stream on Starz; Rent or buy everywhere.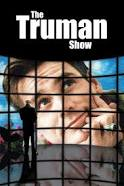 This movie is good to watch if you want to look at the world of television and marketing in a different way.
This movie is about a seemingly normal man named Truman Burbank. He is charming, charismatic, and leads a normal life as an insurance salesman on the sunny island of Seahaven. However, he has a fear of water because when he was young, his father drowned during a fishing trip.
Strange things begin to happen around Truman, and he discovers that his life isn't really what it seems to be.
Rear Window (1954): Thriller, Mystery. Rent or buy everywhere.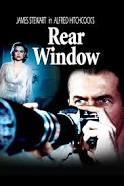 This movie, like any other Alfred Hitchcock film, is a must watch. Because it was filmed in the 50's, there are many things about this film that are different from the movies we see today. It explores gender roles in history, as Alfred Hitchcock had a very set way of thinking about what men and women were supposed to do.
This film follows Jeff, a photographer who is recovering from a broken leg, through a summer heatwave. His apartment's rear window looks out onto many other windows, and he spends his time watching his neighbors. However, one night he hears a scream and watches later as a man carrying a large suitcase comes out of the building facing him. Jeff is intrigued by this and seeks to find out what has happened.
Watch this film if you are up for a good murder mystery.
The Farewell (2019): Drama, Comedy. Stream on Amazon Prime Video; Rent or buy everywhere.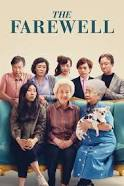 This film is quite a tearjerker. It focuses mainly on the issues that young Chinese-Americans face when they deal with their families.
The movie follows a young Chinese-American woman named Billi, who has a very strong relationship with her grandmother. Suddenly, her family finds out that her grandmother has terminal lung cancer and will only have a few months to live. The family rushes back to China under the guise that one of Billi's cousins is getting married and that the large wedding is an opportunity for the whole family to reconnect and say goodbye to their matriarch. The twist, however, is that under no circumstance is anyone allowed to tell Billi's grandmother that she is dying.
Surprisingly, this film is based on the director's own grandmother who was diagnosed with terminal lung cancer.
Leave a Comment
About the Contributor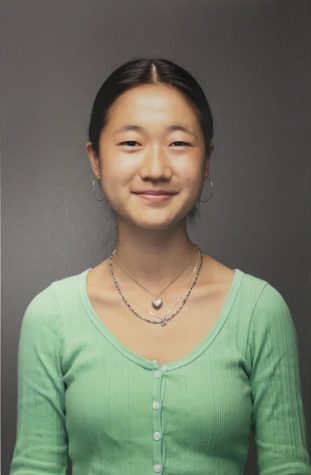 Anyue Zhang, Managing Editor
Hi! My name is Anyue and I am in the class of 2023. I am one of UNISVerse's Editors in Chief, but before this position, I was the Opinion Editor for this...