Restaurants Near UNIS
Sometimes the cafeteria food is not as satisfactory as students expected, neither is our school located among bustling places. It is too soon to get disappointed and there are also some good restaurants close to school where you might find it delicious.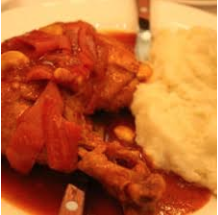 Do you happen to be a fan of Leonardo DiCaprio? If so, you might have a chance to see him in person at Rolf's at 281 3rd ave. He was once spotted by a friend who was waitressing there during Christmas time. Rolf's is more appropriate for a nice dinner, which could range from $30-$45. Rolf's also has excellent reviews on Yelp and people love the crispy chicken. This is one of the top options near our school for beautiful restaurants.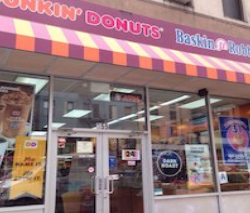 If you are looking for a casual snack, Dunkin's Donuts would be a perfect choice, at 355 3rd ave. I personally enjoy the coffee-flavored milkshake; it tastes refreshing after a whole boring school day. Even on a low budget, you can buy two donuts for $3.69. Another low budget option is Starbucks at 400 E 23rd 1st ave. You can hang out with your friends and have a fake Halloween in a cup of pumpkin latte.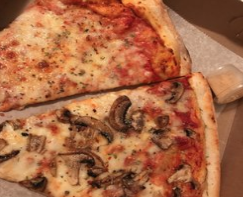 Frank's Trattoria is an amazing Italian restaurant at 271,1st ave. If you are a fan of Italian food, you can order your favorite pizza salad, pasta and more. The prices are really reasonable, unlike the overpriced Italian food in our cafeteria.
Leave a Comment