Two Boots Pizza Restaurant Review
Two Boots Pizza is a Louisiana/Italy crossover, hence the name "Two Boots". This hip chain artfully mixes Cajun and Italian flavors to make food, unlike anything you've ever tasted. They also serve a large range of pizzas named after celebrities like the "Cleopatra Jones" and "Larry Tate".
Being a mix of Louisiana and Italy, I think that one of the most subtle combos of cultures and flavors from Cajun and Italian is the cheese pizza. Even though it looks like an unassuming NYC slice, it enlightens the mind and the palate with flavors never expected to be in a plain cheese slice. The sauce is slightly spicier than other pizza places, but not by much. The sauce isn't so spicy that you need milk, but it's spicy enough to warm the inside of your mouth just a little. Unlike other dime a dozen pizza places like Ray's Pizza, Ray's Original Pizza, Famous Ray's Pizza and World-Famous Original Ray's Pizza (most of which have closed down), the cheese, sauce and crust are so thin yet exhibit so much flavor that it boggles the mind how the founders of Two Boots Pizza managed to perfect the new york thin crust (Cheese pizza $2.95 per slice). A New York staple – the pepperoni pizza comes topped with Zoe's all natural pepperoni. The pepperoni has a crispy crunchy texture and tastes exactly how a pepperoni slice should taste (Pepperoni pizza $3.75).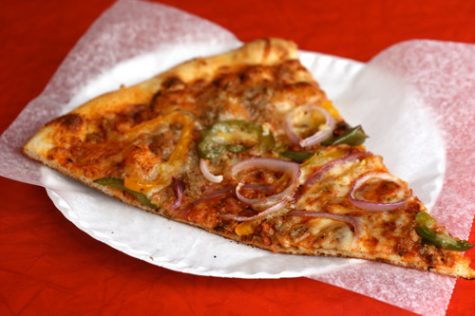 Another one of my personal favorites is the Cleopatra Jones pizza. The Cleopatra Jones is a sausage pie with roasted peppers, red onion, and mozzarella. There are many, many pies with onions, pepper, and sausage on them, but this one is unique. The pepper and onion are still crunchy and crisp and not soggy from the oil. The sausage also tastes better and stronger than a slice of Papa Johns Pizza (Cleopatra Jones $4.95).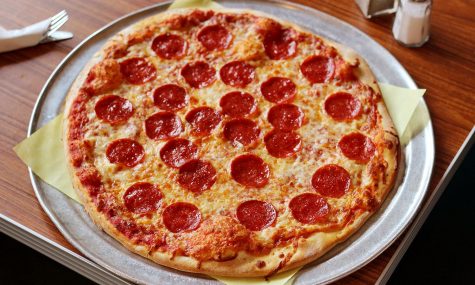 Two Boots also specializes in white pies, like the Newman. The Newman is a white pie topped with soppressata and sweet Italian sausage. Some pizza eaters scoff at the mention of a white pie, saying things like "How can it be pizza without sauce?" and "It's gonna be bland." Those people are wrong in so many ways. I originally had my doubts and shied away from the white pie portion of the menu until I tried the Newman. The flavor lost by eliminating the sauce on the Newman is doubled by the toppings. The sausage and soppressata blend perfectly and complement each other well. The crust is thin and crunchy, and the cheese is thin yet flavorful. The service was good and the pizza came quickly and while still hot. This restaurant is quite possibly my favorite pizza joint in NYC and will be for a long time. I would give it a 9.5/10 with extra points given to its hip and funky decor.