Student Artist Spotlight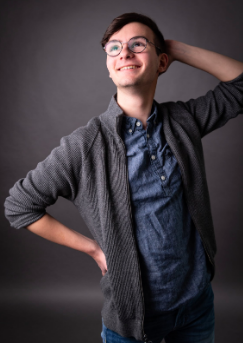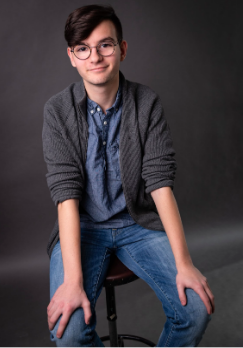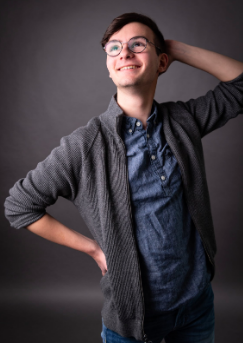 Noah Bassman is a T4 who came to UNIS in J3, left in M4, and transferred back his T2 year. He is 17 years old, and a proud Scorpio. Noah is also a student in the IB Visual Arts program, and last week, I had the opportunity to sit down with him, and give him a chance to talk about himself, his art, and what inspires him to keep up his phenomenal talent.
Can you tell me a little about yourself?
Hi! I'm Noah Bassman, I'm 17 and I'm a senior at UNIS.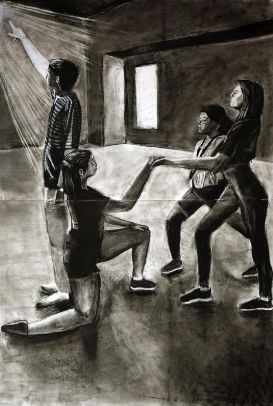 Mana: When did your love for art first start?
Noah: For as long as I can remember, I've loved art. From making paper crafts as a kid and just drawing as much as I could! Making crafts as a kid was a hobby that I never really fell out of, and I grew to appreciate it more and more as I got older.
Mana: What's something you don't like about art or you would change about it?
Noah: Something I don't like about art is the pretension. There is a large sense of 'my medium is better than yours.' Even art teachers and professors are really biased. I really wish that artists could be more supportive of each other.
Mana: What keeps you going? What is your drive for art?
Noah: I think it's the ability to connect with people. All of my art represents my experiences. I wasn't always a good artist, it was definitely not a natural gift. I draw everyday since I was about 3 years old, and the more I practice, the more I improve.
Mana: What are some obstacles or challenges you face being an artist?
Noah: Sometimes it's hard to represent certain ideas in my head. Also, in order to improve as an artist, you have to go outside of your comfort zone. It's how you get better. But sometimes, that can be difficult. It can be difficult to express your ideas in many ways instead of the way you are just used to. Hopefully it won't be so challenging in the future.
Mana: Is Art something you want to do in the long run? Which art schools have you gotten in/applied to?
Noah: Art is definitely something I want to pursue in the future. I got into quite a few colleges, and I am looking into colleges such as: the Rhode Island School of Design, the Art Institute of Chicago, the Maryland Institute of Art, and Steinhardt at NYU. I'm definitely undecided but each of these schools would be amazing to pursue my dreams.
Mana: What's something you want people to know/understand about art?
Noah: All art isn't the same. There are different types of art and realism is not the only kind. People should try to understand the artists' intention behind certain works' and in doing that–what may appear as a blank canvas to the audience can be really beautiful conceptually.
Mana: Where do you see yourself in 5 years?
Noah: In 5 years, I see myself in graduate school applying to as many fellowships and grants as I possibly can. I hope that in 5 years, I'll be prepared to face the art world.
Mana: Thanks so much for sitting down with me and I wish you all the best!
Noah: Thanks for having me!
I had a wonderful time interviewing Noah and learned plenty about art and expression along the way. I can't wait to see what he has in store in the coming future.
You can keep up with Noah's art here!
Instagram: noah_bassman_art
Leave a Comment